GenSpace staff were thrilled to meet with older adults who use public transit to get around the city. The event highlighted Metro's On the Move Riders Program, which is made for older adults and includes resources, tips, and upcoming events for older adult transit users. Learn more about the program today.
Metro is the main public transit service for LA County, managing the rail and bus systems that see more than 700,000 weekly boardings. Older adults are a significant proportion of Metro riders and each year the organization strives to empower older adults to use the city's public transit system by providing travel training, transit tours, and safety education.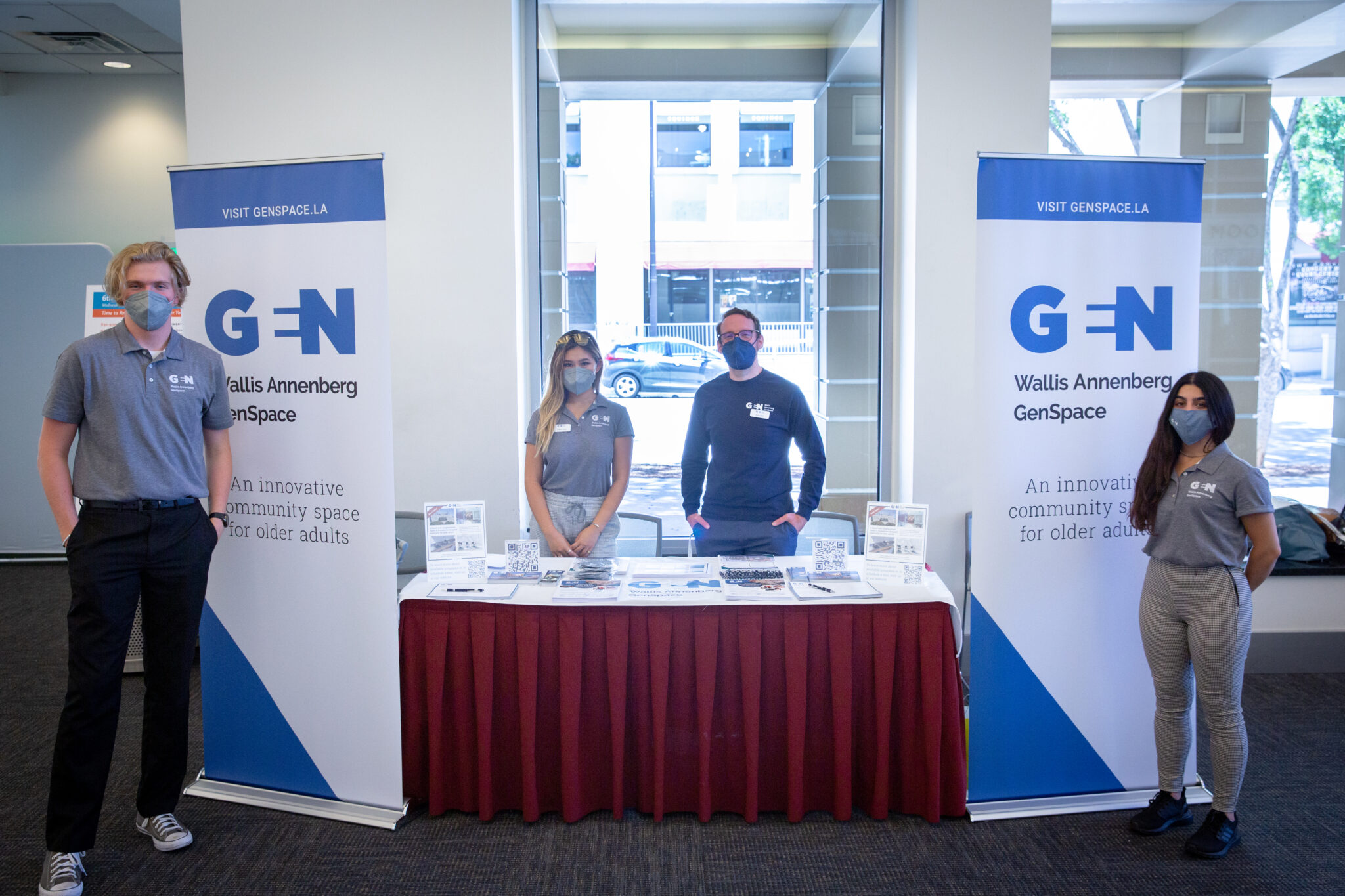 GenSpace is Metro accessible from the D-line. We're three blocks from both the Wilshire/Western Station and the Wilshire/Normandie Station. And the 720, 20, and 18 bus lines are equally accessible and can drop visitors off just a few blocks away from our location on Wilshire Boulevard between Hobart and Harvard.
In addition to informing attendees of the Transportation Expo about our location, GenSpace staff outlined the programming and classes we offer to older adults while our Occupational Therapy interns talked about the support they can provide GenSpace members to help them improve everyday tasks like sitting, writing, or walking. Thank you to Metro for having us and we look forward to continuing to engage with the community at events like this.