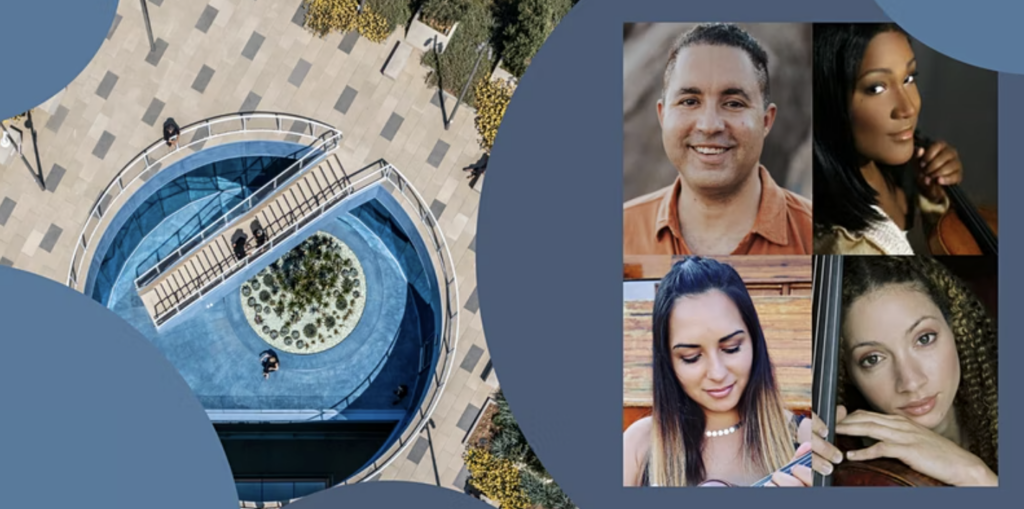 This free, family-friendly event will feature The ABC+ Ensemble, an acclaimed string-quartet known for making live classical music an accessible experience for all audiences. Guests will be treated to light refreshments during the event while taking in sweeping views of LA from GenSpace's location on Wilshire Boulevard in the heart of Koreatown.
To accompany the concert, guests are invited to tour GenSpace to learn more about the variety of programs and services offered by our innovative new community center for older adults.
Developed by GenSpace Director Dr. Jennifer Wong and LACMA's Assistant VP of Adult Education and Public Programs, Chelo Montoya, this concert at GenSpace is the first of many collaborative events between these two organizations in service of the Los Angeles community.
Learn more and RSVP for the event today – spots are limited.