GenSpace staff, instructors, and volunteers met and interacted with community members of all ages who expressed excitement about the goings-on at GenSpace.
GenSpace hosted a variety of fun, engaging events at the booth, including super-sized versions of the games Connect Four and Jenga. Table-spanning canvases and a kaleidoscope of markers invited attendees of all artistic levels to add their flair to a GenSpace community masterpiece.
In addition, our amazing Latin Dance instructor led energizing dance warm-ups on the festival's main stage to an enthusiastic crowd. Our friends from The Tree Yoga Cooperative also stopped by to lead yoga sessions at our booth. Fitness and wellness are critical goals of Wallis Annenberg GenSpace and we were proud to showcase our fun and engaging classes.
A huge thank you goes out to the member volunteers who supported the GenSpace staff working the LA Korean Festival booth and brought their energy and enthusiasm, giving firsthand accounts of their experiences at GenSpace – we are so proud of and grateful for their contributions. Another big shout out to our program volunteers, who not only help us daily at GenSpace but also found time to join us at the festival. We couldn't have done it without our dedicated volunteers!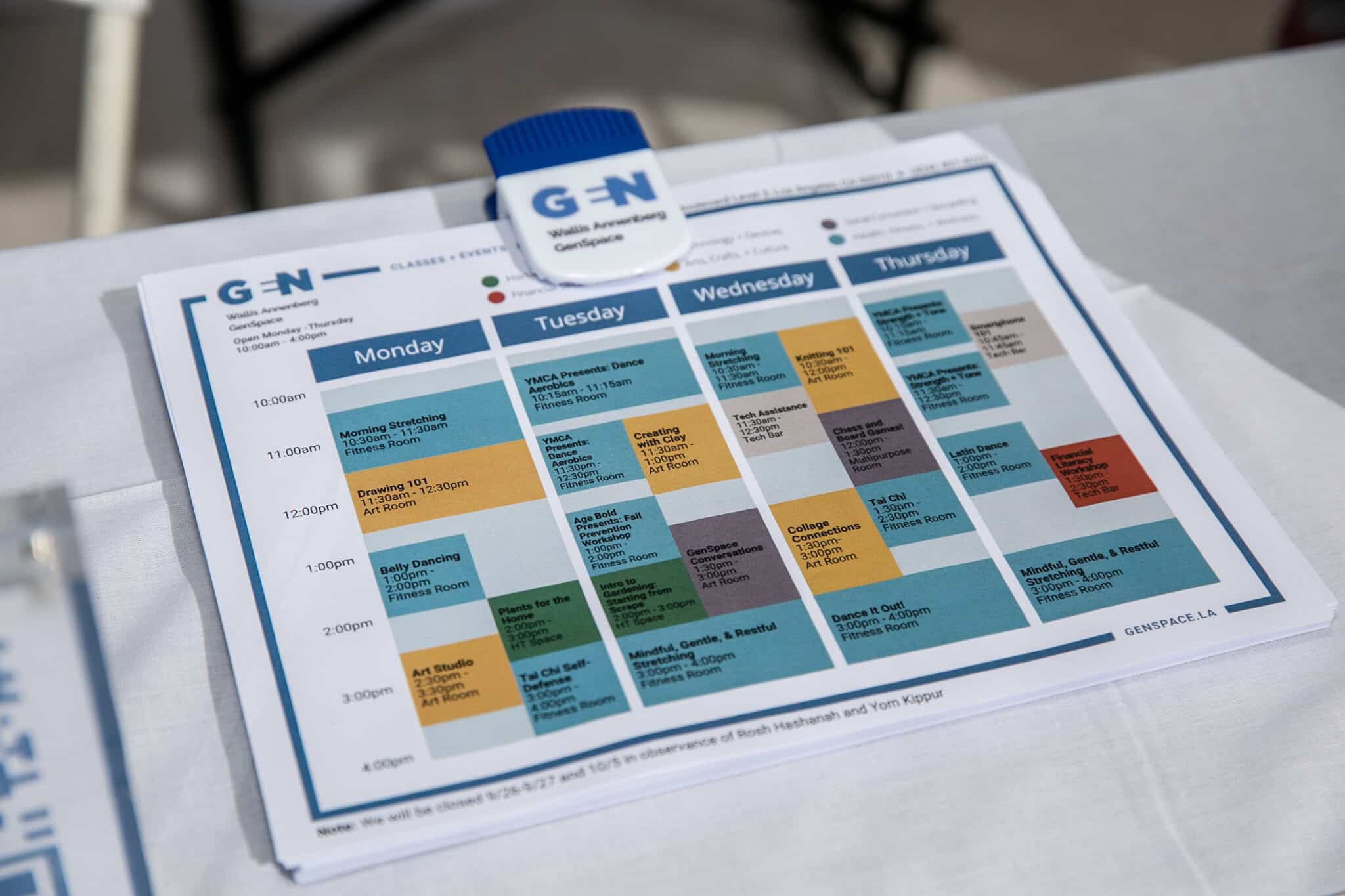 Attending Events like the LA Korean Festival is just one way in which GenSpace strives to connect with the community. To learn more about upcoming events or the programs that GenSpace offers, sign up here for email updates, or follow us on social media. For those who picked up a flier from our booth, bring it in to claim a free month of membership!
Check out our social media to watch our highlights of the weekend!