GenChats aims to support the health and well-being of older adults through bonding and connection and to address the increased isolation caused by the pandemic. 
Before the COVID-19 pandemic, social isolation has long been a concern for older adults and there is growing research that finds it to be a significant health threat. A study of older adults finds that 1 in 3 lack regular companionship and 1 in 4 older adults feel isolated from others at least some of the time. Supplemental studies by AARP find that people who are lonely and socially isolated are more likely to have health problems.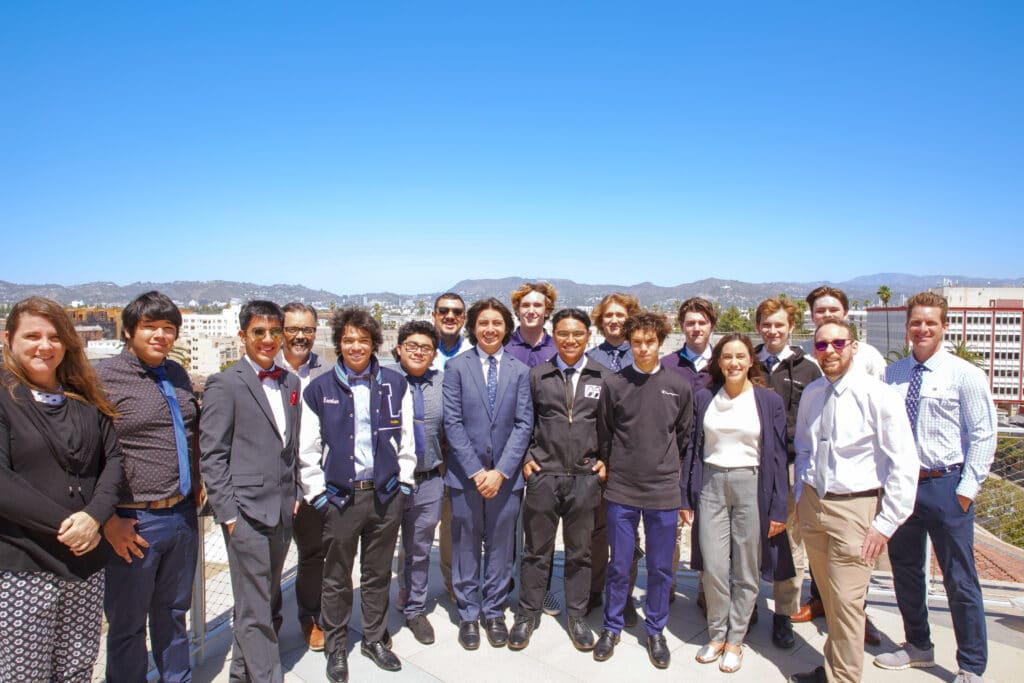 GenChats is a two-month program that pairs 12 students from a local high school with 12 older Angelenos. In the latest series, students from Loyola High School joined 12 older adults for weekly Zoom or phone calls to discuss a range of topics. Through these engaging chats, each pair of students and older adults got to know one another on a deeper level.
This intergenerational conversation is a helpful way to combat loneliness and isolation, which frequently afflicts older adults and teenagers, but became a challenge for nearly all ages during the quarantine safety protocols.
To encapsulate their experience and demonstrate the strong bonds that were formed throughout this program, participants Verna and Joseph co-wrote a poem about their intergenerational connection:
As the first of many cross-generational programs, GenSpace is looking forward to hosting another round of GenChats. For more information or to participate in future intergenerational activities, sign up for our newsletter at genspace.la.