Wallis Annenberg GenSpace teamed up with Chargers' Pro Safety, Derwin James to host Derwin's Disco Homecoming. More than 100 GenSpace members turned out to hit the dance floor with the Pro-Bowler.
Derwin is a force on and off the field and GenSpace was thrilled that he took time out of his busy schedule to join members. Derwin has a personal passion for intergenerational connection and honoring older generations and that was evident in his interactions with GenSpace members. He posed for photos, chatted with members, and cut a rug on the dance floor – check out a video recap of the event here.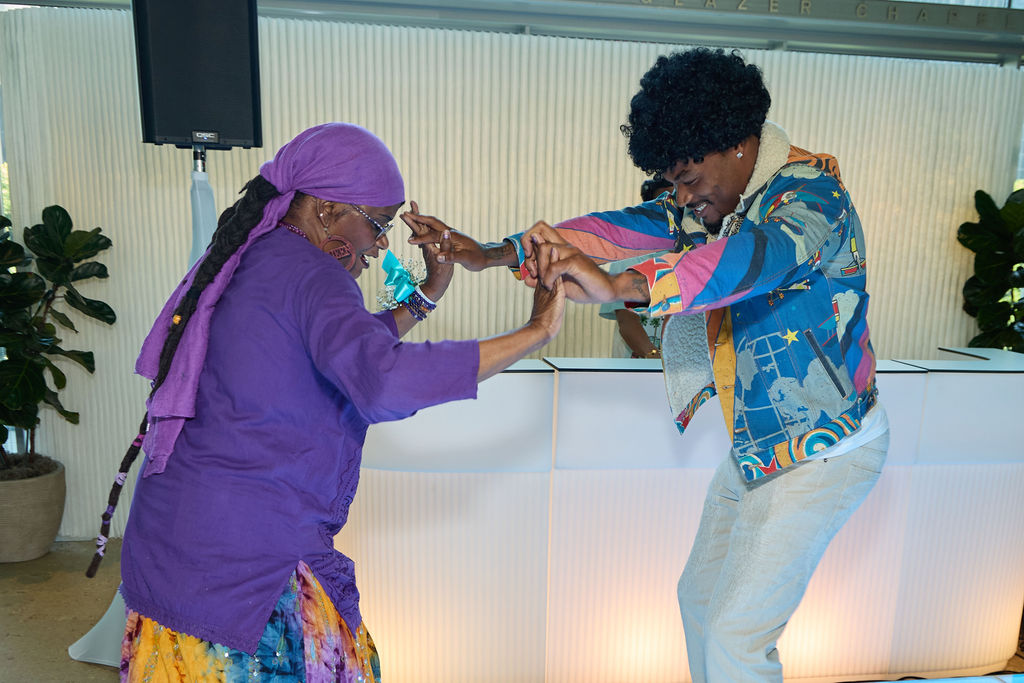 "We're so honored to host Derwin James and to celebrate the power of intergenerational connection," said Dr. Jennifer Wong, Director of GenSpace. "Providing opportunities for older and younger generations to connect, move their bodies, and have fun together is one of our greatest joys. And to know that an incredible athlete like Derwin wanted to spend his day off at GenSpace – mere hours after hitting the field at SoFi Stadium – is particularly special."
Members enjoyed snacks, conversation, and got moving on the dance floor. Connection and community are vital to the health and well-being of older adults, which is why GenSpace continues to host community events like this. Given that one in three adults over the age of 50 report feeling isolated and alone, it's important that we create more opportunities for connection. Not to mention the growing research that finds isolation and loneliness can contribute to serious health conditions. It's in all of our interests to prioritize our social and physical health. Stay tuned for more member-focused events coming up.