LACMAs' expert instructors will provide GenSpace members   with opportunities to engage with and learn different art mediums. The new drop-in workshops will be held once a month through April 10 at GenSpace.
Space is limited and sign-up sheets are available at the front desk. Classes will take place from 1:00-4:00 pm on 2/13, 3/13, and 4/10. 
Sign up today to create your own work of art!
4/10/23: Sketching / Bookmaking – We will use GenSpace's outdoor views for part of this class to sketch before incorporating those sketches into hand-made books.
Below are recaps of past workshops:
2/13/23: Collage – Use a variety of materials and techniques including layering, pattern stamping, and text to tell a story via hand-made collage.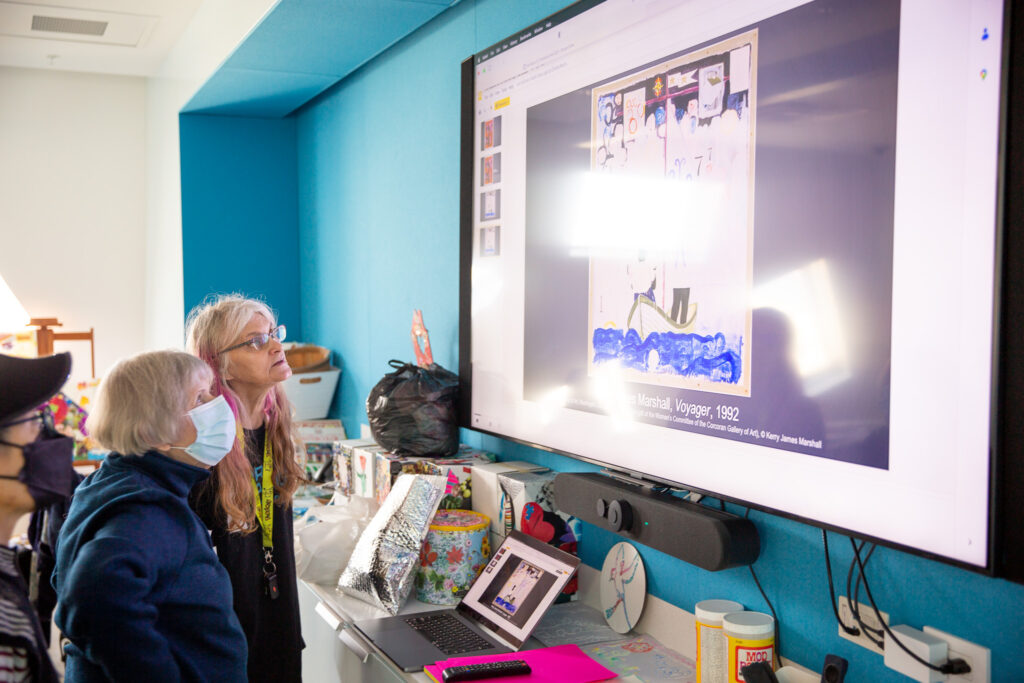 3/13/23: Fabric dying – Members will make color wheels and hand-dye silks in this class that will explore colors.