The talented string quartet, led by violinist Chris Woods, captivated the crowd of more than 120 guests. Woods interacted with the audience in between pieces, answering questions and providing details about the composer of each piece, the musical notes, and much more. He took time to outline the musical lineage of his family – his sister is the ensemble's cellist – while encouraging guests to ask questions and engage with each piece they performed. 
Young and old enjoyed this event – families, older adults, and groups small and large came from all over the city to take in the sweeping views of LA alongside beautiful music and refreshments.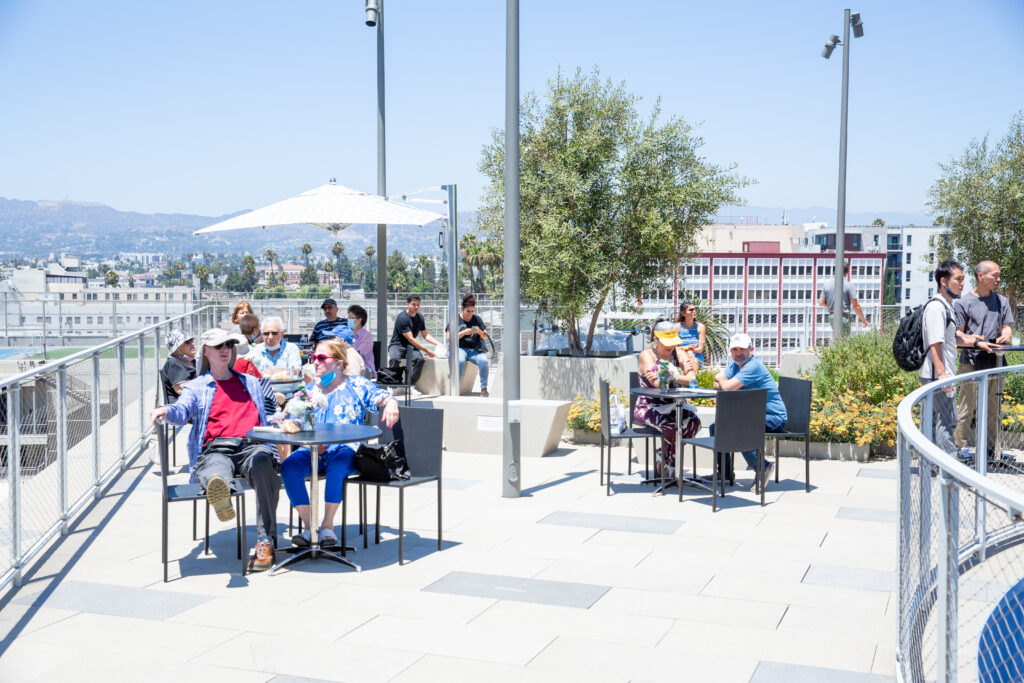 In addition to participating in the musical performances, guests also explored GenSpace. Many took tours during and after the concert, getting a look at the space's art and fitness rooms, the horticulture therapy space, and the tech bar. For many, it was their first time at the space.
GenSpace staff highlighted the unique programming that aims to challenge ageist stereotypes and highlighted the valuable resources and support GenSpace provides the community's older adults.
GenSpace is committed to providing more opportunities for older adults to pursue learning, creativity, fun and will continue to collaborate with LACMA and other community groups to provide enriching community events like this one. We look forward to hosting more events at the space soon. Learn more about our weekly class offerings and stay tuned for upcoming events by subscribing to our email list.