Director of Development, Christine Calderon Caruso, along with some of St. Vincent's staff provided a tour and offered insight into the non-profit's work. In 2020, the SVMOW kitchen produced almost 1 million meals for older adults in the Los Angeles community – a significant expansion due to the COVID-19 pandemic – and each month St. Vincent's delivers more than 100,000 meals.
In Los Angeles alone, there are over 250,000 older adults grappling with food insecurity. SVMOW is working to address this by providing hot meals to over 3,000 older adults who are at risk of going hungry and oftentimes find themselves isolated or homebound. SVMOW provides dietician-approved, savory, hot meals as well as pantry items. St. Vincent's prides itself on providing healthy meals and resources catered to clients' personal preferences – whether that be dietary restrictions or specific medical protocols like a low sodium diet.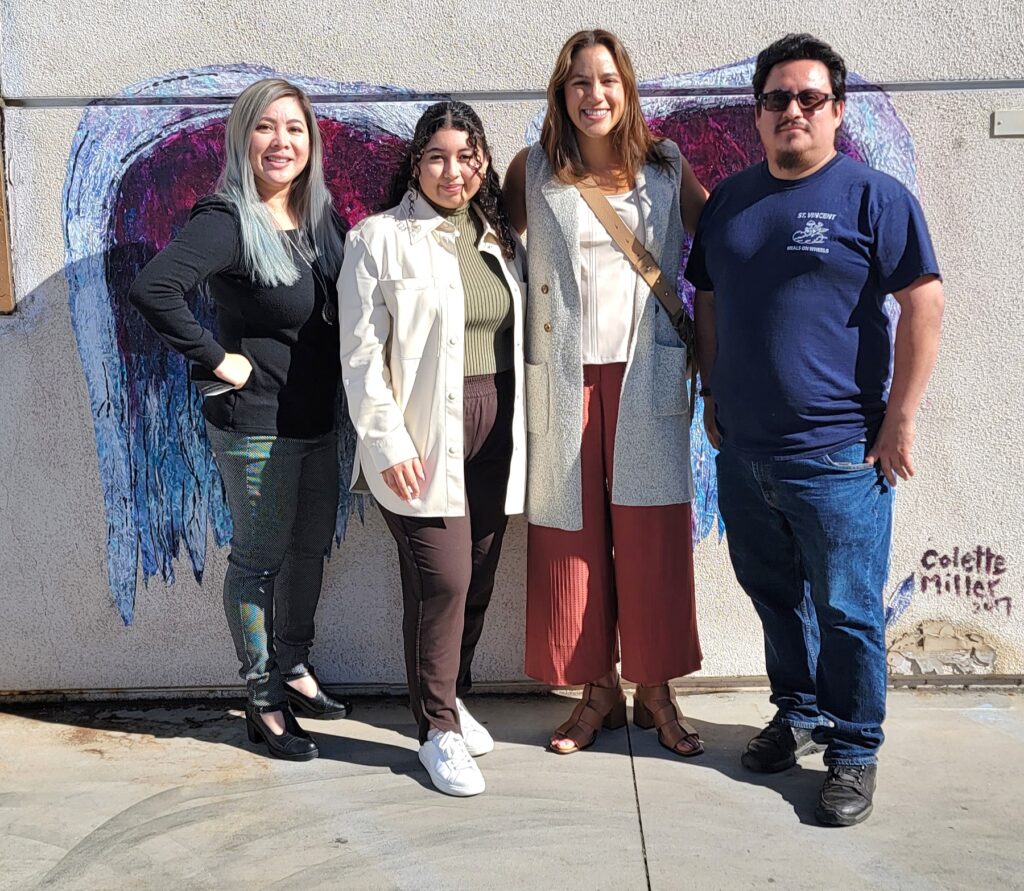 In addition to delivery meal services, SVMOW provides various client services from wellness and safety checks to social call programs to their "Bone Appetit'' program that offers pet food delivery services to any of their clients with pets.
Partnerships with organizations like St. Vincent Meals on Wheels are just one of the ways GenSpace strives to connect with the community. We look forward to continuing to partner with St. Vincent's and helping in their mission to end food insecurity in Los Angeles! More soon!