With the help of a caller to direct them, GenSpace members learned to do-si-do, electric slide, and much more. The caller showed guests several different movement sequences to try as pairs and as a group. Between square dancing, guests enjoyed beautiful live music from a fiddler and singer.Square dancing is a great group activity that dozens can participate in at once. The caller provides directions to dancers and keeps them organized and moving on the dance floor.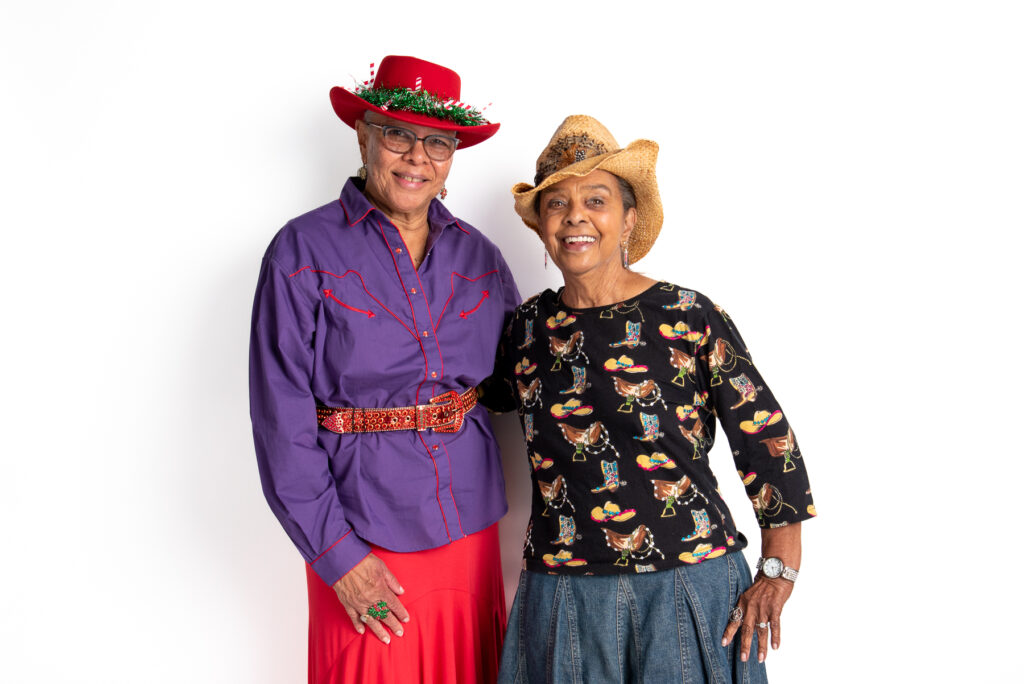 GenSpace guests also enjoyed a delicious lunch on the second floor of the Audrey Irmas Pavilion and photo portraits were available for guests to take to commemorate the event. It was great to see so many GenSpace members dancing and connecting with each other while celebrating the holiday season.
GenSpace is committed to hosting events that bring people together for fun, new activities. Stay tuned for more events in the new year.