Our members are now able to have a fun, musical experience during their weekly time at GenSpace. The GenSpace Voices choir welcomes any interested members to join, regardless of skill level. 
GenSpace Voices is an initiative that represents the heart and soul of our community. The choir is a space where every member, regardless of musical background, can explore the art of choral music in their own unique way. There are benefits for all– members who have never sung in a group before are finding their choral voices, while those who have disconnected from music in their younger years can now be part of an age-friendly choir and rediscover their love for singing. GenSpace Voices also works to transcend linguistic barriers– members who may traditionally be reluctant to participate due to limited proficiency in English can practice their language skills in a comfortable space while learning how to express themselves musically.
Beyond providing members with the opportunity to engage in the art of choral music, this choir program encourages members to connect with others in the GenSpace community in a new way and work together to create a beautiful piece of music. And with such a diverse group of singers, our program emphasizes a multicultural song selection. From Hungarian tunes to Korean folk songs, there's a song for everyone!
Furthermore, GenSpace Voices is not just about singing– the instructor prioritizes engaging the entire mind and body. Members learn how to control their breathing while utilizing their entire body as an instrument through mind-body exercises.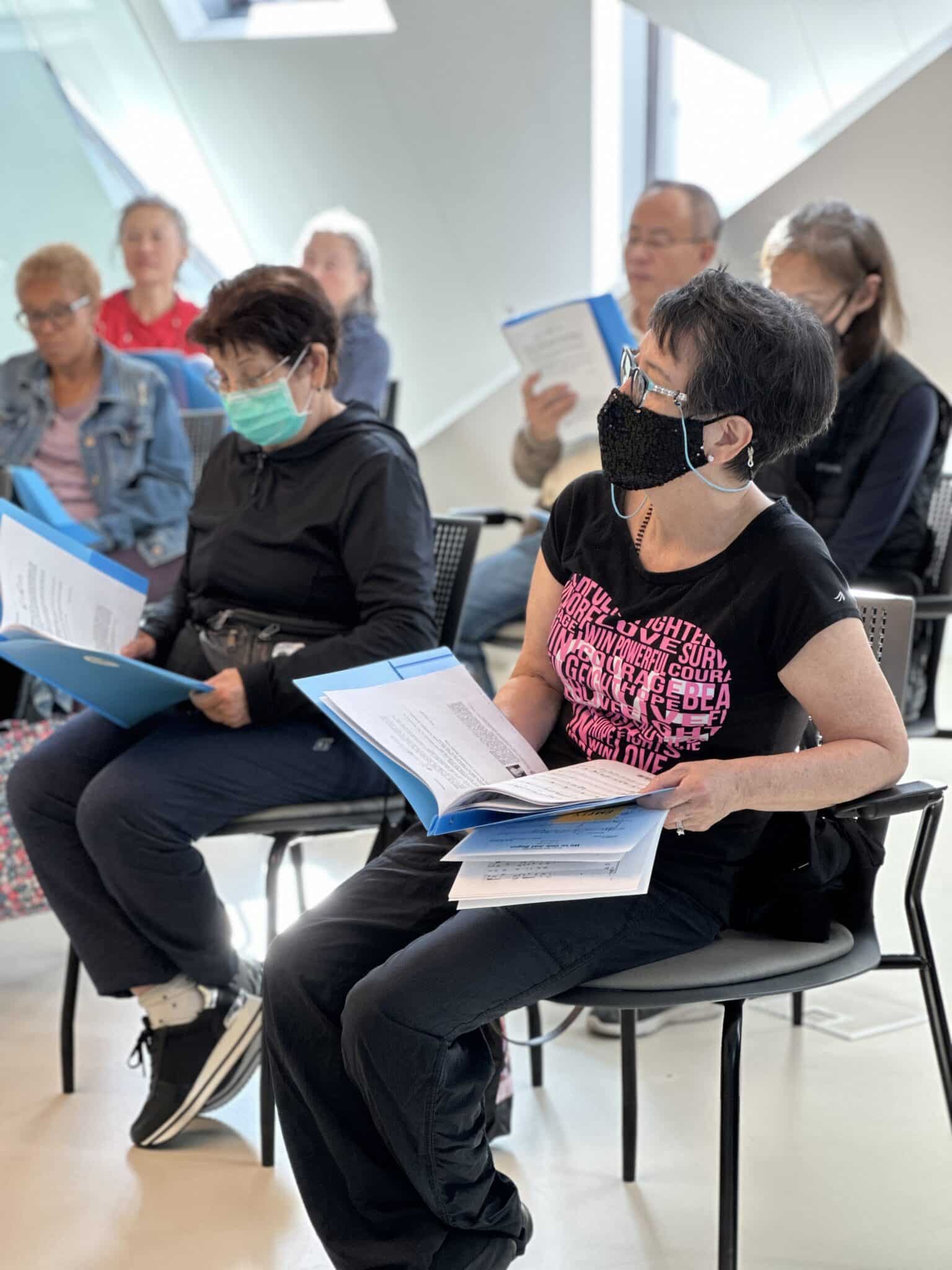 "Singing is a whole-body experience. We need to incorporate movement, breathing, improvisation, and mindfulness activities to provide a holistic music-making experience,"

Kristie Toomath, GenSpace Voices Instructor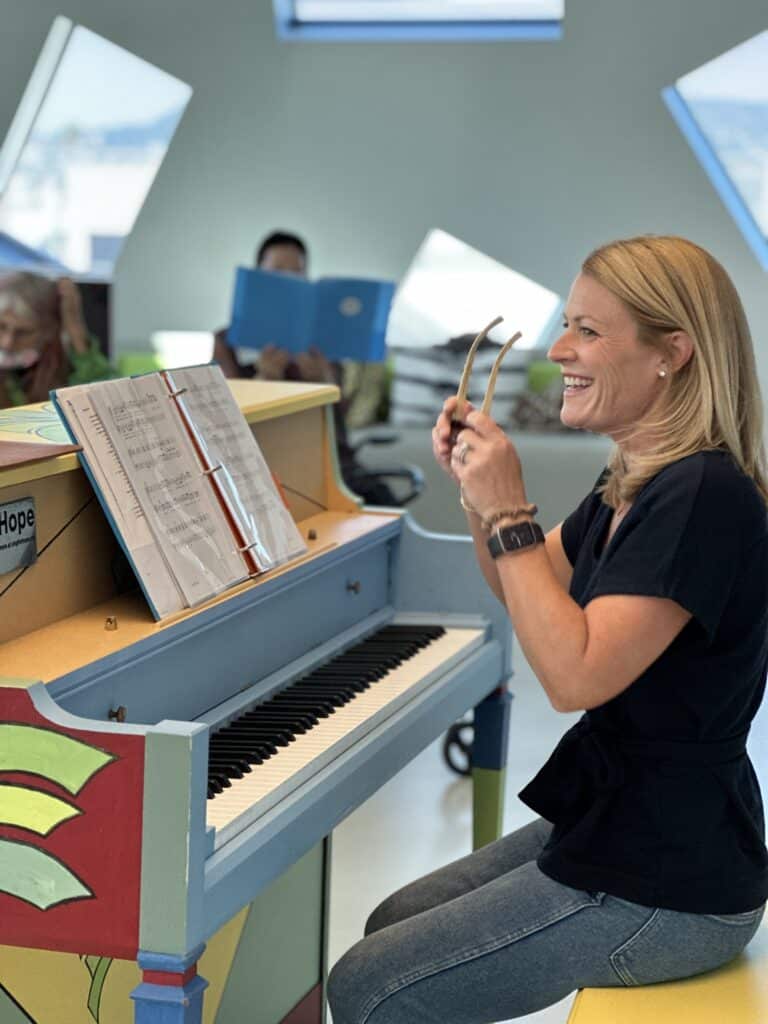 This inclusive and holistic approach to choral music has already attracted a surge of members, many of whom have found a new love for singing. This past month, the choir enjoyed singing California Dreamin' in an impressive two-part choral arrangement, which you can listen to here:
Join GenSpace Voices twice a week for choir, Tuesdays at 1 pm and Thursdays at 12 pm!