Before becoming a teacher, Jason Anthony was a professional ballet dancer for more than 20 years. His career took him all over the world, performing in New York City, Milan, Barcelona, and Rome. Today, Jason is one of GenSpace's most popular instructors, leading our YMCA Presents: Dance Aerobics classes every Tuesday.
In 2019 Jason retired from performing to start his own business. He now teaches ballet, yoga, and cardio dance at studios and gyms around Los Angeles, including the YMCA. He also focuses on pilates and says that before GenSpace, it was through those classes that he got to interact with a lot of older adults.
"Pilates is about aligning your core to prevent injury. It differs from yoga, which usually focuses on conditioning and flexibility. Pilates is for core strength and durability. These days you see a lot of older adults coming in to help their mobility and help with rehabilitation. Pilates is gentler on the body compared to yoga where you hold these complex poses for long periods, which is physically tiring. Pilates is all in a standard position and all movement is from your core."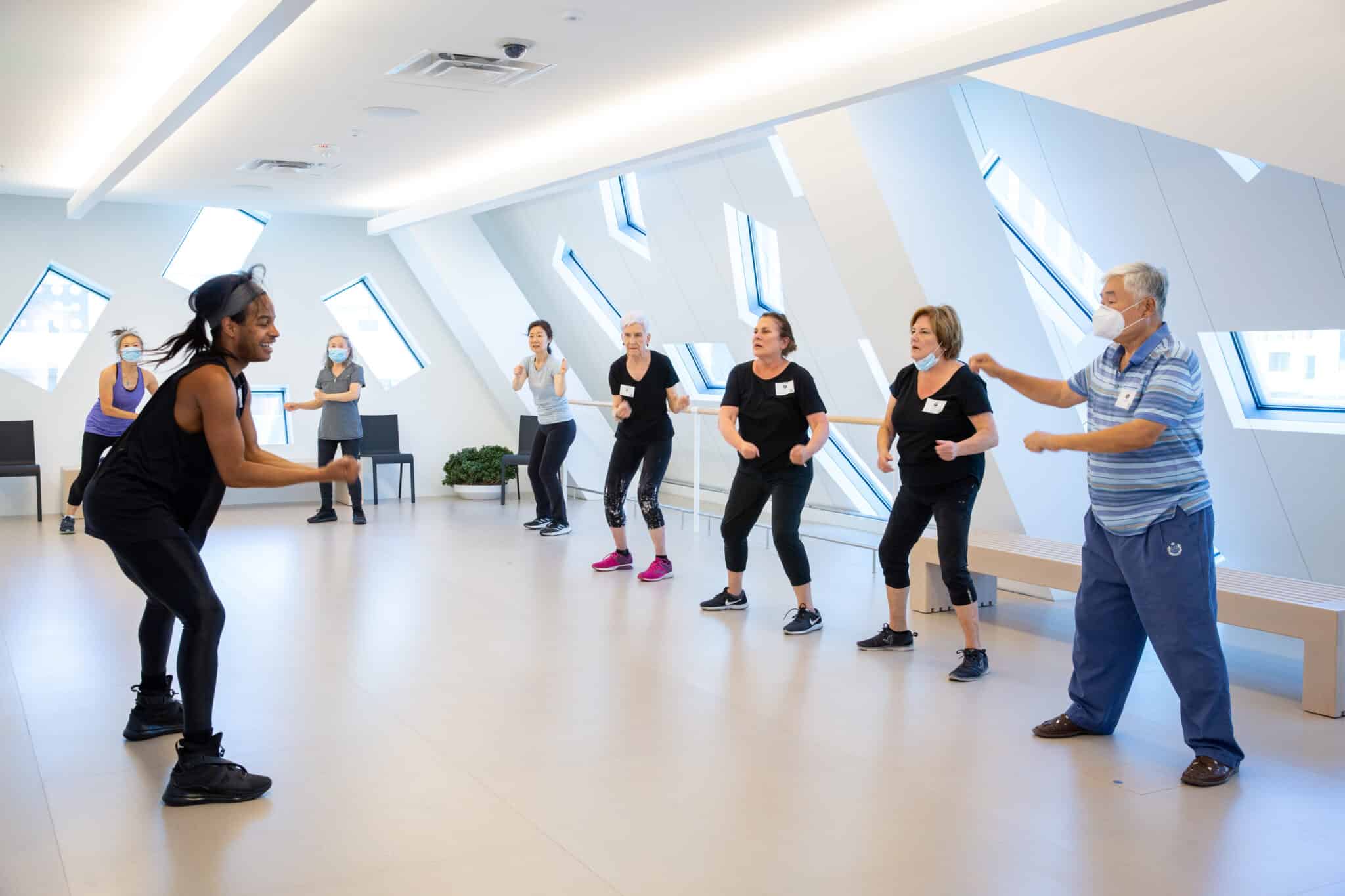 Although pilates is his specialty, Jason's biggest draw at GenSpace is his Dance Aerobics class. What started as a Tuesday morning class has become a member favorite and has expanded to two sessions, ensuring everyone can join in on the fun. He says that providing older adults with opportunities to move is especially fulfilling.
"I booked my first Broadway show at seven. So I've always been surrounded by those older than me. I learned from them my whole life and after retiring I think I was searching for a way to continue surrounding myself with older people. I've found that this community is very passionate about their fitness and health. They want to stay in shape and they have a desire to stay fit as they get older. As a professional, I thrive off of and love that energy."
Join Jason on Tuesdays from 10:15 – 11:15am and 11:30am – 12:30pm. Make sure to sign-up early to reserve your spot!