Changing the Conversation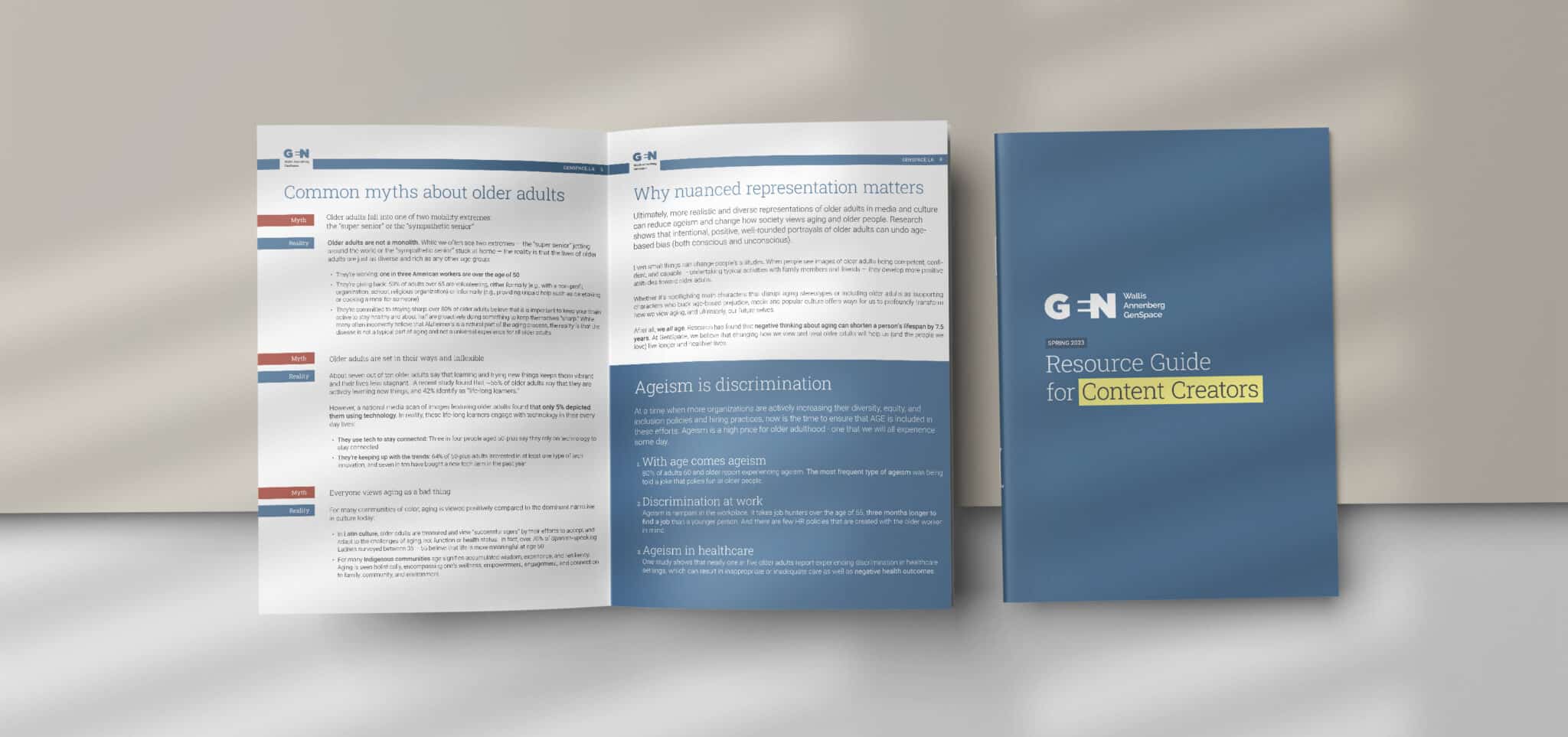 Resources for Content Creators
One of the most pressing issues contributing to negative views about aging is the portrayal of older adults in popular culture. Far too often, older adults are portrayed on television or in movies as inept or sickly. These portrayals make aging something to fear and create stereotypes that have become ingrained in our culture.  
GenSpace is working to change how people think about getting older. It's why we created resource guides for content creators: to provide writers, showrunners, and cultural trendsetters with tools to be more thoughtful about the stories they tell. 
To change the future for older adults we must change how our country and culture talk about and portray older adults. GenSpace hopes these guides inform the language and storytelling used on screens, social media, and in conversations. 
Resource Guide for Content Creators
SPRING 2023 Edition
Aging Facts At a Glance
A one-sheet reference.