Their conversation highlighted the value all generations bring to the LGBTQ movement.
"It really is a mind blowing experience to just see the connection that we are making with the younger generation and other generations at many levels is really heartwarming," Robert Reeves said. "I am just seeing in the viewer comments there are so many compliments and such a willingness to connect."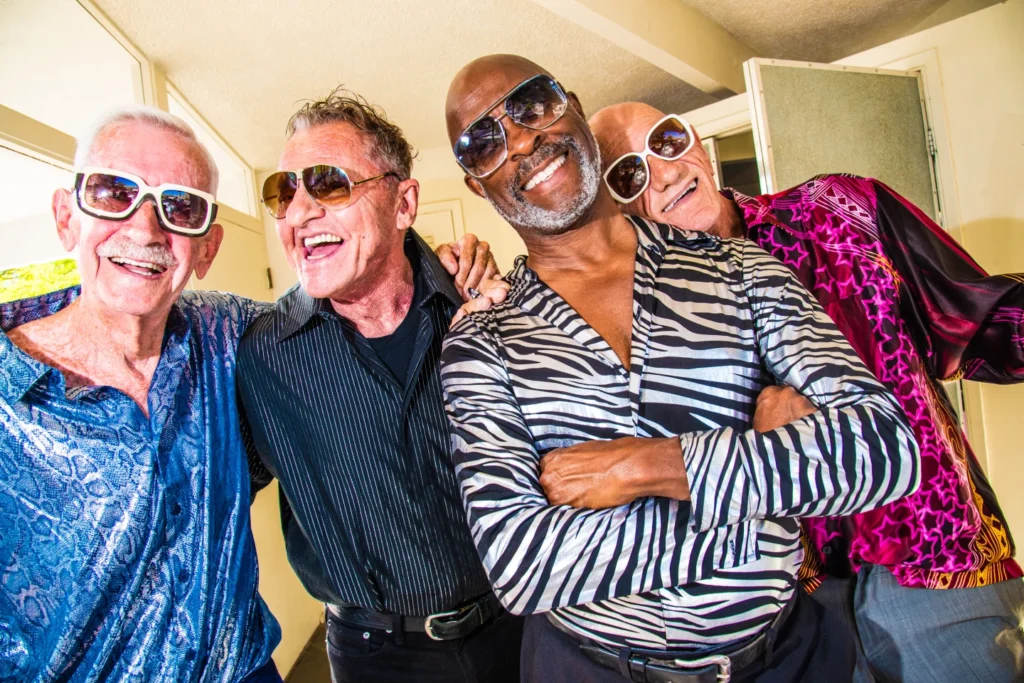 "The initiation has really come from the younger generation to us, there's a hunger partly from LGBTQ young people but also branching out to women and even to young straight guys that there's a need for role models," Mick Peterson said. "There's a hunger that didn't exist in my generation to know more about what was happening like when I was growing up with my grandparents."
Ahead of Pride Month, the four-some spoke with the LA Times about the unique and important role they play. On TikTok, they've shared their coming-out stories, they've talked about past relationships, their experience in the LGBTQ movement, two of the men have shared their HIV diagnoses, and much more.
With a following of more than seven million people, they help chronicle the history of gay life and have found that the younger generation is particularly interested in hearing their stories.
"The younger people are so much interested in our past history – that seems to be a real guiding light," Bill Simmons said. "They love anything that has to do with our past."
The four men emphasized to the LA Times they have no plans to quit. They feel this new role has given them a renewed sense of purpose and while TikTok content creation schedule can be grueling, Jessay Martin says he loves the work.
"I go home grinning. Exhausted. But grinning," Martin told the LA Times.
Wrapping up their conversation for GenSpace's Digital Bridges event, all four men highlighted the shift they've seen over time within the LGBTQ movement and the important role other generations have had in making the world more accepting.
"It's nice to see so many young and middle aged people nowadays don't have the prejudices that people had when we were growing up," Reeves said.
And they emphasized the way that their unique storytelling can serve as a sort of oral history about the LGBTQ community.
"It surprises me when I hear comments like: 'I didn't know there were old gays,' because they think that everyone because of the AIDS crisis are gone, but by God we're still here, and having a blast!"
GenSpace is honored to partner with SAGE, the largest and oldest organization dedicated to improving the lives of LGBTQ+ elders. Stay tuned for more programming and resources that support LGBTQ older adults.