Now that our innovative community space has been open for more than a year, GenSpace has revamped the volunteer program, offering an updated orientation training to familiarize volunteers with our classes, programming, and general community guidelines.
There was great turnout for our latest volunteer orientation sessions and we're so grateful to those donating their time to provide support to GenSpace members, instructors, and staff.
From Korean and Spanish-speakers ready to put their language skills to use, to artists, and other committed community members, GenSpace will have some helpful hands at the space to provide support.
We're grateful to the older adults who are volunteering their time – we know time is precious and we're honored they're choosing to spend it helping our community center.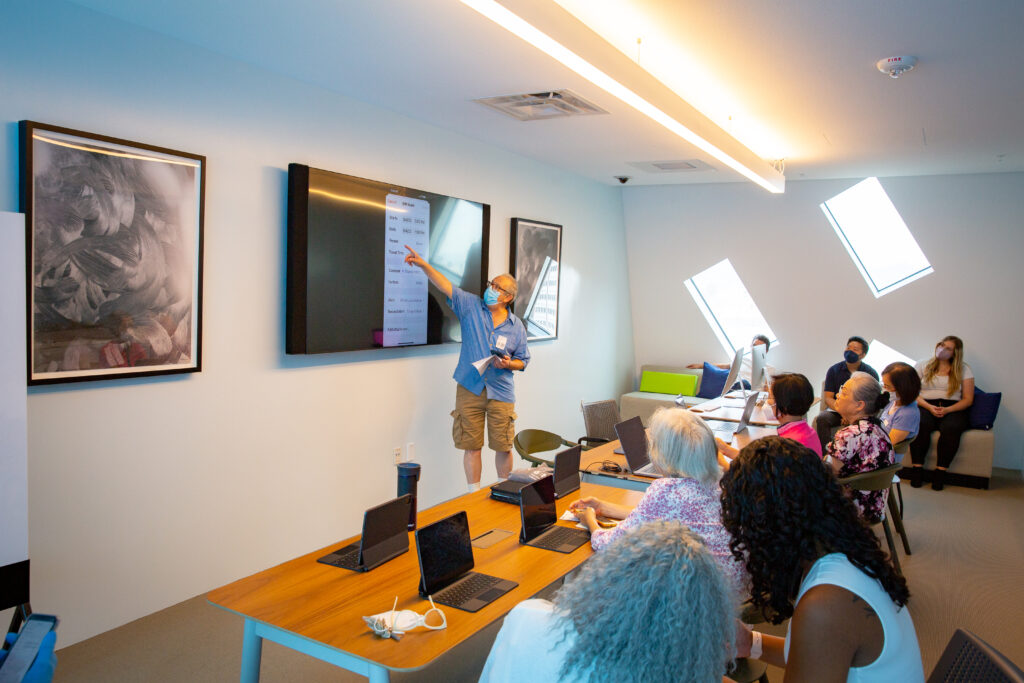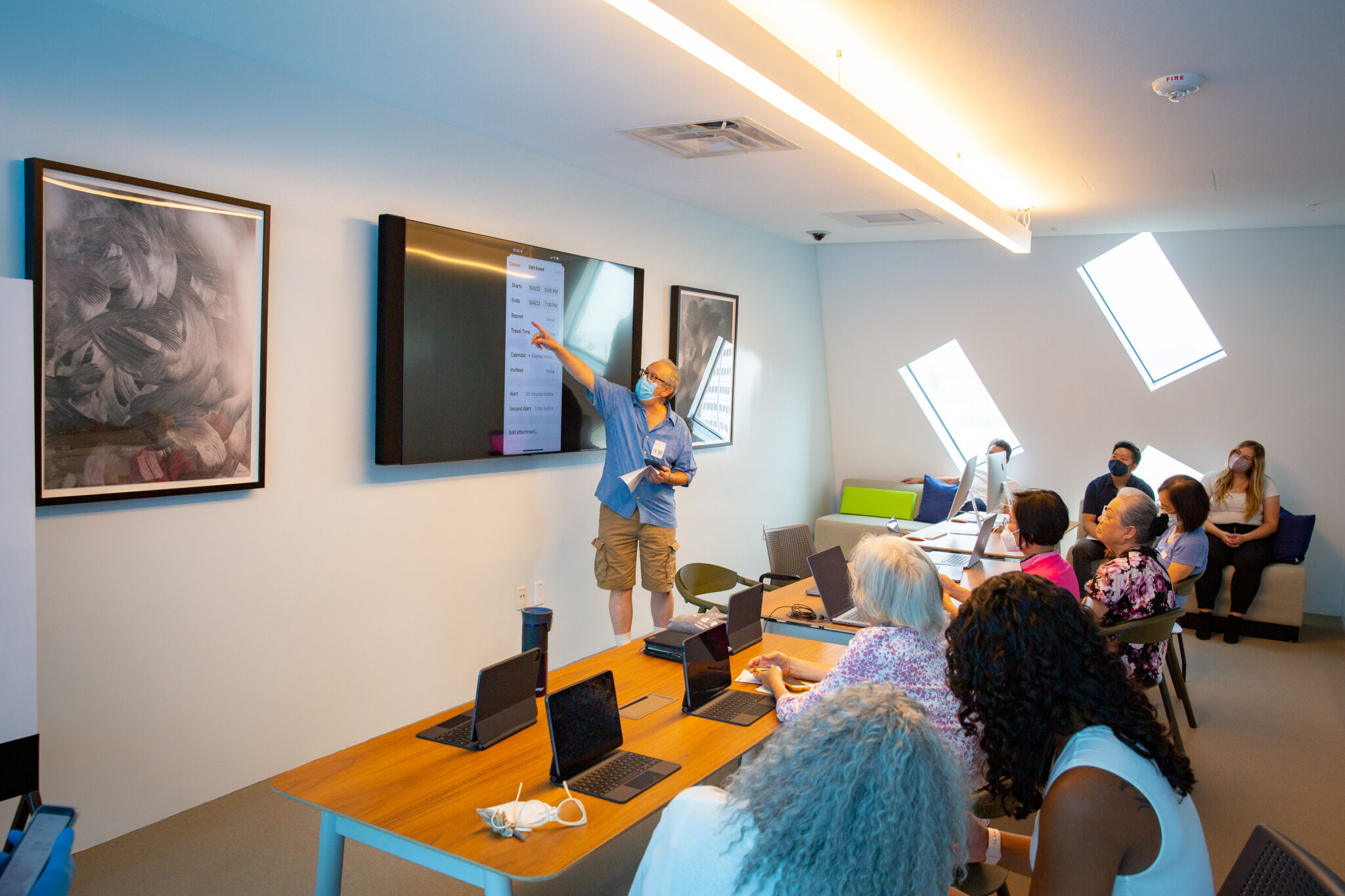 Are you interested in volunteering at GenSpace? If you'd like to join us to provide support to members and the GenSpace community, please reach out at: [email protected] with "Volunteer at GenSpace" in the subject line.
We hope you'll join us!