Across all age groups, just 56% of Americans have the ability to cover a $1,000 emergency expense from their savings.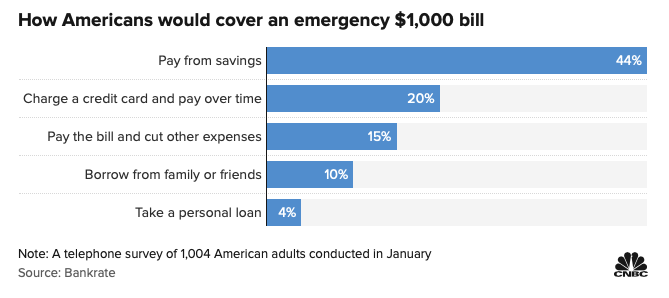 Similarly, older adults are overwhelming targets for financial scams that threaten to wipe out their savings. Knowing how to spot a scam is important as attempts increase.
If you are interested in learning more about how to strengthen your financial stability or how to avoid a scam, GenSpace is proud to partner with Bank of America to provide Bank of America Merrill Lynch's Better Money Habits. This class helps older adults improve their financial well-being through programs focused on managing a budget in retirement, preparing for emergency expenses, identifying different types of scams, and more.
The class is available to GenSpace members thanks to our partnership with Bank of America Merrill Lynch and their wealth management banking team.
In addition to the information provided by Bank of America staff, members are welcome to bring their own questions to spur conversation on financial security and safety. All levels of experience are welcome. So far, GenSpace members have found the classes to be especially informative and brought them peace of mind.
GenSpace's Better Money Habits classes are held 1:30-2:30PM on the first and last Thursday of each month. Don't miss an opportunity to catch this great class by checking out our weekly class schedule and be sure to register for the next session at the Front Desk during your next visit!