A tight labor market and more flexible working conditions are contributing to a growing number of retirees staying in or returning to the workforce. For some, it's a shift to a new passion project and for others it's a way to provide greater financial stability for themselves or their families.
As this workforce dynamic plays out across the country, Wallis Annenberg GenSpace was proud to host "Good for Business" as part of our Aging Out Loud series. This excellent conversation between experts and leaders highlighted how employers can create a workplace environment where people of all ages can thrive.
The first panel was moderated by Ramsey Alwin and panelists included Elizabeth White, Monique Morrissey, and Jane Oates. They discussed how to recruit, retain, and invest in older workers as well as how to combat incidents of ageism in the workplace. In addition to highlighting how to support older workers, panelists also emphasized the wisdom and experience that older adults bring to the modern workplace.
"If you're an older worker, you have work history. That work history has taught you so much. It's taught you how to be an effective listener, an effective part of a team. You have gained, learned, and earned transferable skills that, even if you're entering a new sector, you come to that game ready to play."

Jane Oates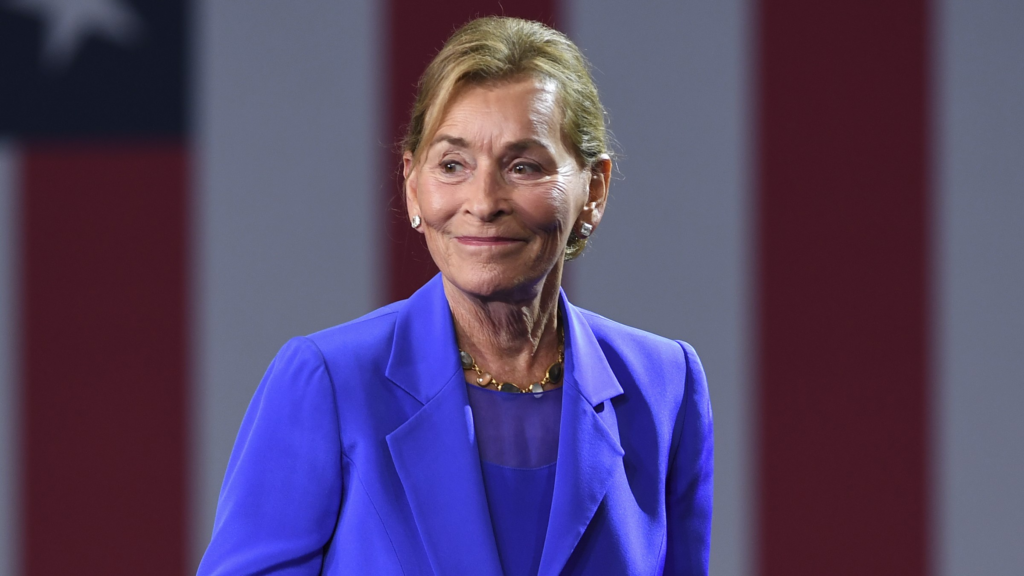 Judge Judy Sheindlin served as a powerful Fireside Chat. The Annenberg Foundation's Executive Director, Cinny Kennard, interviewed Judge Sheindlin about the secret to her long and successful career and what her advice is to other older adults moving into a new career or a second act.
"One thing you don't want to do is have a great healthy body and a dead brain. So, you have to find something as you rewire that you are naturally good at, that brings you joy, because that makes you indispensable."

Judge Judy Sheindlin
And our last panel focused on strengthening diversity in the workplace and embracing generational differences.
LA Times Columnist Sandy Banks moderated the panel, which included Chip Conley, Sharon Emek, and Ziad Ahmed.
This intergenerational panel emphasized the great benefit intergenerational collaboration brings to the workplace and highlighted the importance of purpose for workers of all ages.
"Creating work environments where people are united in purpose is so important because we're looking to sort of justify why it's worth giving so much of our time, our souls, our bodies, our energies to corporations… I think it looks like a massive overhaul of how workforces are constructed that actually prioritizes the needs of people, and of course includes generational dialogue."

Ziad Ahmed
Conely emphasized that the shifting workplace dynamics we're seeing play out demand we think about the typical life map differently. No longer should it be that young people learn, adults work, and retirees retire. Instead, there should be more of a focus on lifelong learning.
GenSpace is proud to bring together experts to weigh in on the shifting workplace dynamics. Watch the panels today and stay tuned for more valuable conversations like these that change the way our society thinks and talks about aging.